At 8am the heat of Split already begins to be felt. I suppose it's a nice little town off season, but the crowd that invests me and does not leave a single empty, quiet space, was not what I was looking for. I find no reason to stay.
We have not spoken to each other, there was no intimacy, no fatal attraction.
That unique sandy bay where the water does not seem to want to ever becoming deeper is already full of people so early. I know that in an hour and a half it will become a human carpet and music of bars.
I drag along the still empty streets the trolley prepared for staying away 10 days and with the wrong clothes (as always) and the sun was already beating down.
Beating when I line up for the hydrofoil ticket.
It beats even stronger when at 9 I wait in line to enter the marine paradise with air conditioning that will take us to the destination.
At Hvar almost everyone gets off. I, however, continue to navigate for another hour to land in Korcula of which I know nothing.
In general, I think the chemistry between us and a place is quickly perceived. A kind of love at first sight, an attraction not motivated. Between me and Korcula the famous click happened.
That for which, dripping with sweat, still with the backpack on my shoulder to check in at the hostel, I ask "can I stay two nights more?"
I have found my niche in Croatia. The one that invited me to slow down and, just a little bit more than expected, to remain. To postpone.
There is no hurry. Sarajevo can wait.
Korcula Island is one of the greenest islands in the Adriatic Sea, and it is also one of the most popular travel destinations in this part of Croatia. Its name comes from greek Korkyra Melaina or 'Black Corfu' because of the dark vegetation of the woods.
Of this island for days I let myself be fascinated by the lonely and secluded bays and the clear sea views but also by Korcula Town, a typical medieval walled Dalmatian city, with its round defensive towers and cluster of red-roofed houses.
A pearl in the Adriatic Sea, halfway between Split and Dubrovnik where it is worth the while staying for a few days.

What to do in Korcula Island
Although it is a relatively small island the activities offered from this island are numerous, to the point that from the two canonical days I had decided to stop, I have prolonged my stay enjoying the length and breadth of the island and the activities that can be done that, in the end, are enough to give moments of incredible sea, easily accessible and often empty coasts, fine wine and a phenomenal sunset. Korcula was definitely my favorite place in Croatia, with Rovinj in Istria, and why I believe that I will return soon. But next time, on a sailing boat! These coasts are too beautiful not to be discovered.
Rent a scooter and reach the most beautiful corners of the island
An investment for the first day of discovery of the island, half to be honest but, as I was told, the most beautiful area.
Given the low concentration of people, the streets are almost always empty and it is possible to reach some of the most beautiful bays and the coasts of the island.
In particular, I suggest to start from Korcula and reach one of the most beautiful bays of all, Pupnarska Luka.
From here back towards Pupnat to reach Racisce, google map does not indicate possible the tracking but in truth you can arrive directly without going back to Korcula Town.
Continue driving along the coast, probably the most beautiful stretch and divert to reach Lumbarda, where the beautiful places where you can swim are to be found, but for wine lovers, even the wineries where to do wine tasting.
[wc_box color="inverse" text_align="left"]
The villages that are visited in the tours for wine tasting are Lumbarda, Cara, Smokvica where you can taste the Grk and Posip white wines, in Peljesac instead they produce Plavac and Dingac red wines.[/wc_box]
Back at sunset in Korcula and a glass of local wine while watching the sun set and dinner at one of the many restaurants in the center, strictly based on fish!
The cost of the hire of a scooter varies depending on the hours. I opted for 12 hours, cost: 195 kuna (about €24). To return with a full tank.
Rent a boat
For those in a couple or group it is the most beautiful and fun way to discover the Korcula seas and swim, completely undisturbed. Near the harbor many agencies rent out boats and rubber dinghies.
From €29 for 1 hour up to €79 for 4 hours.
National Mljetu Park *** Highly recommended
Mljet is an island of southern Dalmatia, located near the Peljesac peninsula, the island is almost entirely covered with forests and the north-west part is protected as a national nature reserve, created November 12, 1960. Inside the park area, there are two saltwater lakes, connected together by a narrow channel where the ebb and flow of the tides creates the singular current plays.
In the depths of Lake Small (Malo jezero) is one of the largest known concentrations of Pinna Nobilis, while in the center of the Great Lake (Veliko Jezero) is an island entirely occupied by the monastery of Santa Maria of Mljet. It is possible to visit the island by mountain bike or on foot. A boat, included in the cost of the national park ticket, takes you in 10 minutes to the island of the monastery, about 10 minutes of navigation. The boat leaves every hour while the return is at the: 45 of every hour.
From Korcula boats, for up to 12 people, depart daily, to the island.
Departure at 9 am and return at 15.
[su_shadow][su_panel]Practical information
Cost of boat to reach the park: 250/270 kuna
Entrance National Park: 100 kuna
Entrance National Park: Mljet Parco Nazionale [/su_panel][/su_shadow]
[tg_divider style="faded"]
Visit to Hvar or Bol (Brac Island)
Hvar is one of the most popular islands, especially today the island is frequented by young backpackers who like to party. Thanks to the mild climate, warm winters and pleasant summers, the island attracts the attention of many guests, scientists and travelers attracted by luscious Mediterranean nature, the tradition and rich nightlife. The island of Hvar is today considered for one of the ten most beautiful islands in the world with a special feature: if it rains during your stay, the hotel will reimburse the night.
The chances of rain are very unlikely that it is worth accepting the bet.
The ideal for moving around Hvar and Brac is to rent a scooter. Alternatively in Brac if you just want to get to the beach in Bol on the ferry, bus schedules to reach the other side of the coast will be distributed.
The Hydrofoil will, in any case, will leave you in Bol and considering the long trip, you probably will want to stay on the strip of sand of Bol rather than go around (4 hours between the arrival and then the departure).
[wc_row][wc_column size="one-half" position="first"]
[su_shadow][su_photo_panel shadow="0px 1px 2px #eeeeee" photo="https://www.viaggiare-low-cost.it/wp-content/uploads/2016/06/Stari_Grad_Hvar_Island_Croatia_5970155550.jpg"]
Practical info Havar
Hydrofoil to Hvar from Korcula: 70 kuna (one way)
Departure Hours: 6am (arrival at 7:45) and 2: 15pm (arrival at 3:30)
Booking online: Jadronilija  (I recommend to book the day before, online, it is required at least 2 days before, to find a place in high season)
Cost scooter rent: 200 kuna per una giornata.
[/su_photo_panel][/su_shadow]
[/wc_column][wc_column size="one-half" position="last"]
[su_shadow][su_photo_panel shadow="0px 1px 2px #eeeeee" photo="https://www.viaggiare-low-cost.it/wp-content/uploads/2016/06/Bol_na_Bracu_-_Zlatni_rat.jpg"] Practical information Bol (Brac Island)
Hydrofoil to reach Bol from Korcula: 100 kuna (solo andata)
Departure Times: 9:45 am (arriving at 12:30) and 16: 15pm (arrival at 19:00)
Booking online: Jadronilija  (recommended to book the day before, online, it is required at least 2 days before, to find a place in high season)
Cost scooter rent: 200 kuna per day.
[/su_photo_panel][/su_shadow]
[/wc_column][/wc_row]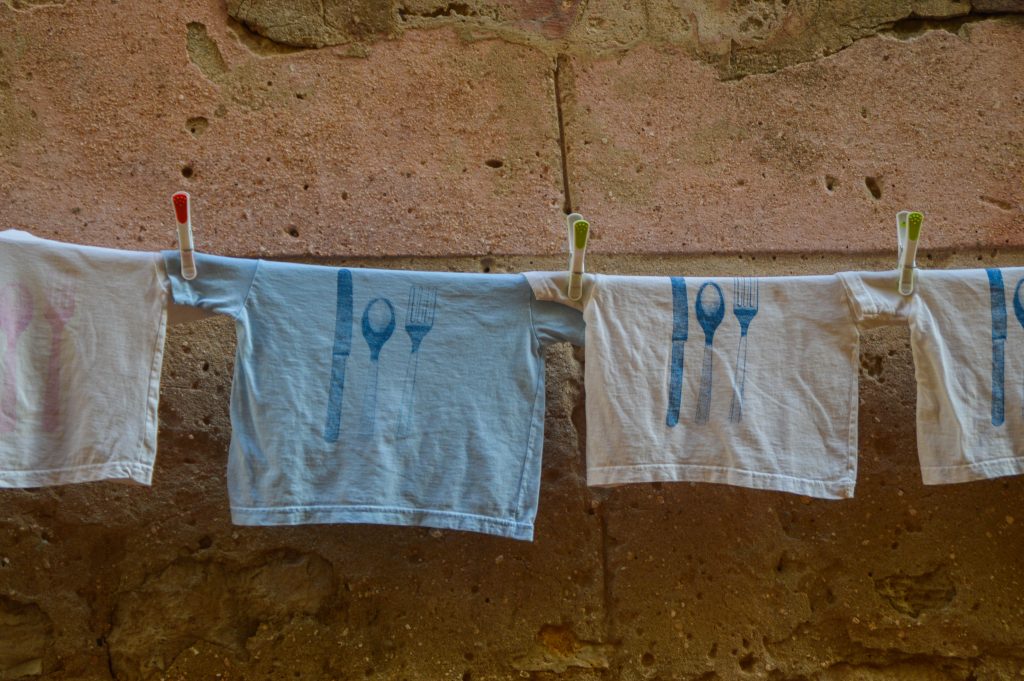 [tg_divider style="faded"]
How to get to Korcula
Korcula can be reached from Split or Dubrovnik, or from Havar if you are already in the archipelago.
Hydrofoil from Split – 140 Kuna (in high season)
Hydrofoil to Dubrovnik – 120 kuna
Alternatively bus to Dubrovnik – 95 Kuna
[su_shadow][su_panel] Book online ferries and hydrofoils

To book hydrofoils and ferries from Split and Havar the official website is: Jadrolinea
To book hydrofoils and ferries to and from Dubroknik the official website is: Krilo
To book the bus (which then embarks on the ferry) to and from Dubrovnik the official website is: Autotrans 
*** It is highly recommended to book bus and ferry with a few days in advance especially during high season
[/su_panel][/su_shadow]
[tg_divider style="faded"]
How many days to remain in Korcula
I would have stayed even a week if I could. Korcula Town is a small town and with a wonderful sea one minute away.
The activities to be carried out are numerous.
In principle 3 days to be able to carry out the activities that I have recommended are sufficient.
[tg_divider style="faded"]
Where to stay in Korcula
Korcula offers many lodging solutions even for backpackers who prefer to stay in hostels to save money. Given the not very high number of accommodation structures the rooms get taken up very quickly, reason why I recommend you reserve well in advance especially if you are traveling in July and August (when prices double!) Following is a selection of hotels and beds in a hostel in Korcula.
Caneazzo Hostel
Dorms starting from  €15
Centrally located on the main square in Korcula Town. Clean and simple. The restaurant in the square, guests have 10% discount.
Wi-fi, dorm rooms  up to 6 people.Book now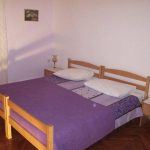 Maria's Place
Double rooms starting from €25
The building is strategically located just outside the village in a quiet and secluded area, equipped with all the amenities to fully enjoy the island. Agreements with restaurants and special prices bike rental. Book now
White House Apartment
Studios starting from €55
Studios in the center of Korcula Town, not far from the beautiful beaches. The rooms are located near the cathedral and the birthplace of Marco Polo and a short walk from the nearest pebbly beach. Book now
I loved it and I've chosen my favorite island in Croatia. I hope you enjoyed this post, and I look forward to know from you what impression did this quiet corner of the Adriatic!